Meet the Katzenworld Cats who have been testing our Piccolo Floor Cat Scratcher
Renegade: Some of you may already know us! We are Nubia, Renegade and Freya three of the four cats who do all the hard work of testing products for Katzenworld. Number four, Oliver, was being lazy on this occasion and instead of helping us test it he was sleeping on his mini tower.
Nubia: You mean I do all the hard work… you and your sister just scoff up all the food!
Freya: Now, now… let's focus on telling people a bit more about today's trial. ;)
Nubia: Well brother… if you could let me test my Piccolo in peace in that case that would be awesome…
Renegade: But sister… you have the wrong idea! It's a scratcher not a head rest…
Nubia: Remember! I only have three paws and I've had a terrible itchy spot on the side of my head that I simply couldn't reach even if I tried very hard!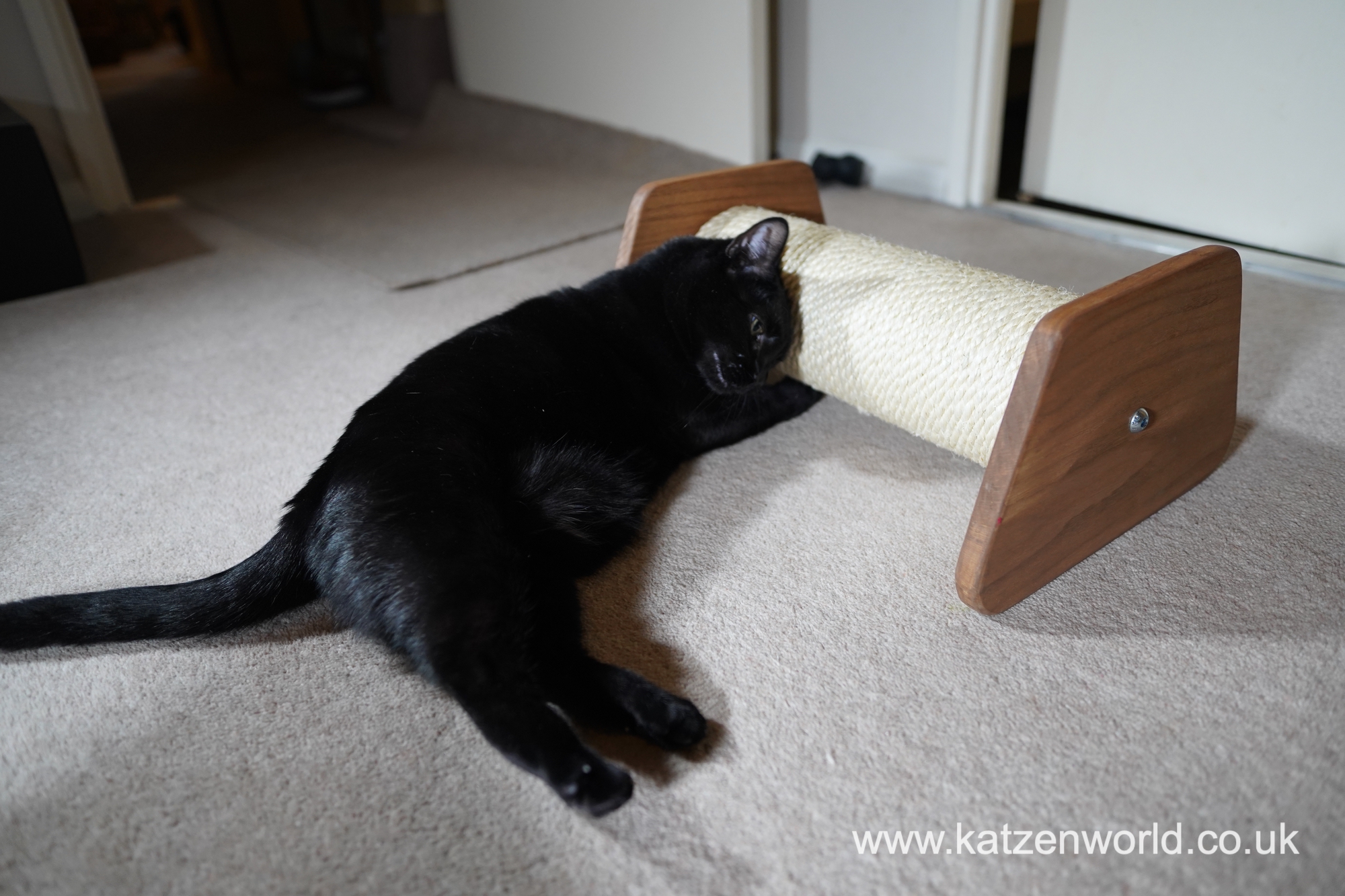 Nubia: And this… it's heaven… I can just scratch myself on the Sisal which is just right to get rid of my itchy spots…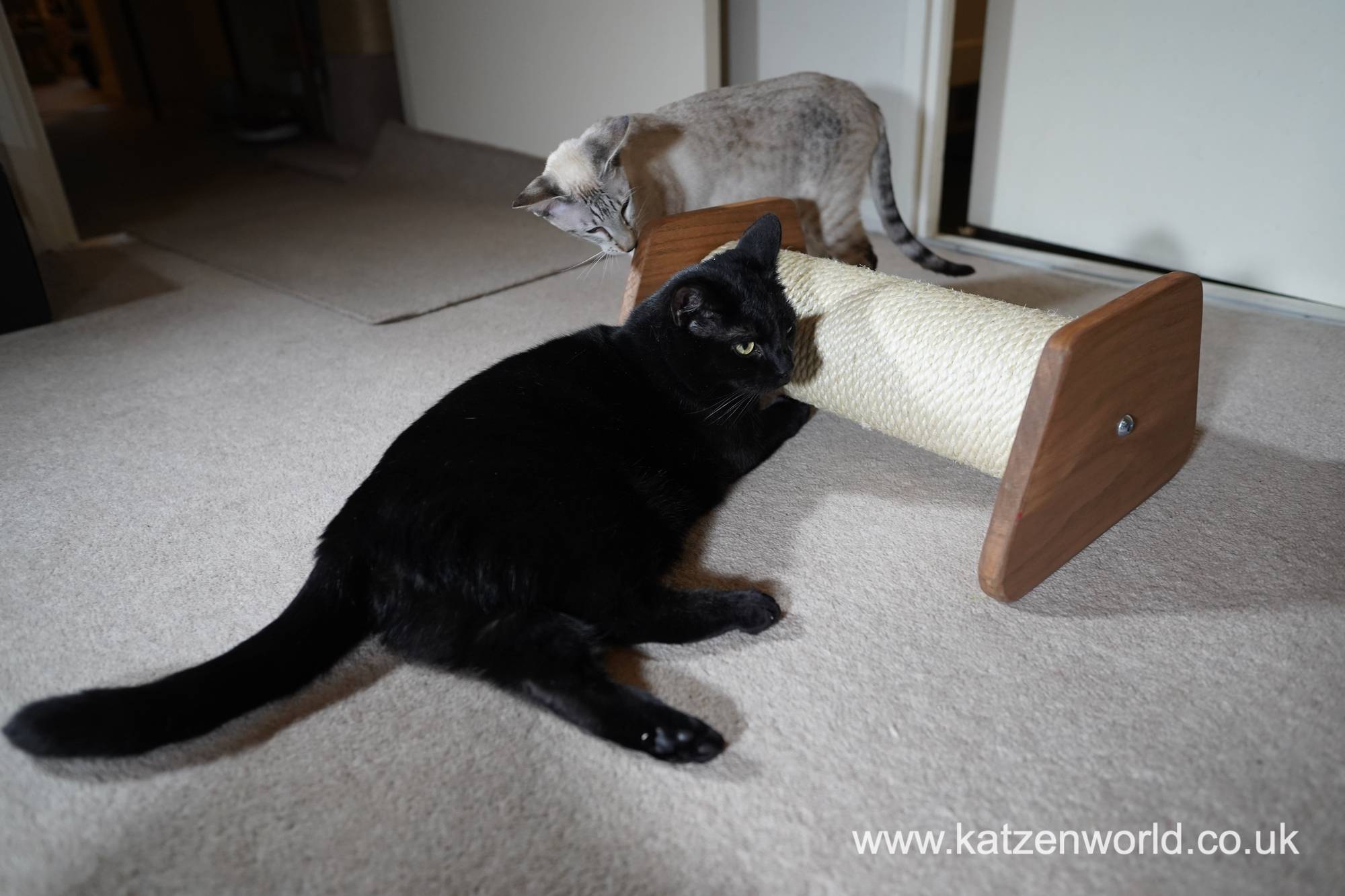 Freya: Can I join in and show you how to use it properly?!?
Nubia: Definitely not… I am not done yet… there is another itchy spot just below my chin. @_@
Freya: But you… do know… what this is actually meant to be for?
Nubia: Of course I do! Look… I am scratching it from underneath!
Freya: Shouldn't you be on top of it?
Nubia: No!!!! That's too difficult for me… remember one of my front paws is missing. And the space below the Piccolo just happens to be the purrfect amount of space for me to lie down and scratch it from underneath… no more struggling to use a scratcher as I can simply relax while sharpening my claws!
Freya: Aaaaaah I never realised how difficult you've got it…
Nubia: Exactly! Anyway that's it from us for the day. But do check out our full product test on Katzenworld tomorrow morning which will also go into details on why it's so important for us cats to have access to scratchers.
Click here to view the full product test. 
The Katzenworld Cats